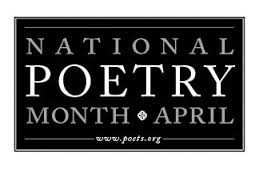 T.S. Eliot wrote that "April is the "cruelest month," but it is also National Poetry Month, and ELO wants to celebrate and showcase electronic poetry around the world. Join us!
Plan a local electronic poetry event: a reading, an exhibit, a lecture for your school, library, gallery, neighborhood, etc..
Share the details with us– leonardo.flores [at] upr.edu — and we will compile and publicize your individual effort as part of a nationwide network at www.eliterature.org/nationalpoetrymonth
To start things off, here are 4 events already scheduled:
1. April 6-April 13  Mark C. Marino and Rob Wittig are running I Work for the Web, a week-long netprov satirizing the exploitation of free labor on the Internet and the exployers and tycoonthropists that capitalize on it.  Hashtag: #IWFW
2. April 9: Reading Interfaces: Inquiries at the Intersection of Literature and Technology at Case Western.
3. April 14, Mark C. Marino is chairing a panel on at the Whittier College Writer's Festival.  The panel will feature Marjorie Perloff, Kate Durbin, Michelle Chihara, and Tony Barnstone.
4. April 25, Beyond the Interface exhibit in the Furtherfield Gallery in London, featuring: Zach Blas, Mez Breeze and more!
Also, look out for the Pathfinders book which will be ready for publication this month!