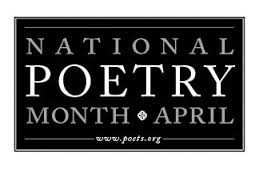 T.S. Eliot wrote that "April is the "cruelest month," but it is also National Poetry Month, and ELO wants to celebrate and showcase electronic poetry. Join us!
Plan a local electronic poetry event: a reading, an exhibit, a lecture for your school, library, gallery, neighborhood, etc..
Share the details with us– e.poetryevent@gmail.com– and we will compile and publicize your individual effort as part of a nationwide network at www.eliterature.org/nationalpoetrymonth

To start things off, here are 3 events already scheduled by ELO Board Members:
1. March 24 (not quite April, but hey!), Jessica Pressman will host an electronic literature reading at Cal State University San Marcos for the university's Arts & Lectures series, featuring Erik Loyer, Amaranth Borsuk, Samantha Gorman, and Danny Cannizzaro.
2. April 11 at 7 pm, Stephanie Strickland and Eric Baus will read as part of an Electronic Poetry Reading at Counterpath Bookstore in Denver, CO.
3. April 23: ELO President Dene Grigar is hosting a public lecture on "Computational Poetry." Dene is also curating an exhibit at the Vancouver Community Library in Vancouver, WA, with students taking her curating course. This event is part of the "Enriching Our Lives with Words" project funded by Humanities Washington.