ELO 2021 Conference and Festival: Platform (Post?) Pandemic
Conference Keynotes | May 26th – 28th • Aarhus University and the University of Bergen, Norway
#eloppp | https://eliterature.org/elo2021/
Lai-Tze Fan | Assistant Professor
University of Waterloo, Canada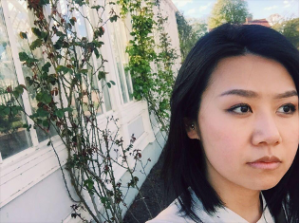 Lai-Tze Fan [pronounced: ligh ("light" without the t) + chee] is an Assistant Professor of English at the University of Waterloo, Canada, and a Faculty Researcher of the Critical Media Lab and Games Institute. Her federally funded research explores digital storytelling, media theory and infrastructure, research-creation and critical making, and systemic inequalities in technological design and labour. Fan is an Editor and the Director of Communications of electronic book review and a Co-Editor of the digital review. She is Co-Editor of the 2020 collection Post-Digital: Dialogues and Debates from electronic book review (Bloomsbury), Co-Editor of the ebr special gathering "Canadian Digital Poetics," and Editor of the forthcoming special double issue "Critical Making, Critical Design."
Archana Prasad | Founder & COO
Dara.network and BeFantastic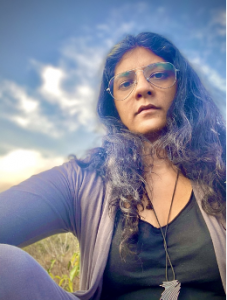 Archana Prasad has been actively engaged with technology enabled participatory art practices for more than two decades. As Founder & CCO of Dara.network, she looks at taking her interest to foster creative cross-border collaborations further by helping change-makers and institutions build social capital. She engages public awareness of the UN's Sustainable Development Goals through BeFantastic, an international Tech-Art platform founded by her in 2017.
Olga Goriunov | Professor
Royal Holloway University, London, UK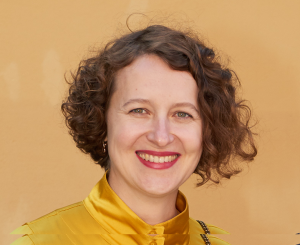 Olga Goriunova is Professor at Royal Holloway University of London and author of Art Platforms (Routledge, 2012) and Bleak Joys (with M.Fuller, University of Minnesota Press, 2019). An editor of Fun and Software (Bloomsbury, 2014), she was a co-curator of software art platform Runme.org (2003) before the age of social platforms. She also wrote on new media idiocy, memes and lurkers. Her continuing interest in the intersection of aesthetics, computation and subjectivation has led to her current work on machine learning and subject-construction.