As ELO continues to grow and develop as an organization, we have an increasing number of activities and opportunities to share with our members and the world at large. Â To keep information flowing, we are expanding our communications group.
Meet the new communications team! Jeneen Naji, Élika Ortega, and Mia Zamora will be joining to help coordinate our social media and email communications.  Mark Marino will continue as Director of Communications.   Get to know our team, while they are getting to know you and your work!
Bios: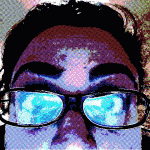 Dr. Jeneen Naji is Digital Media Faculty in the Department of Media Studies in Maynooth University, Ireland where she lectures on the B.A. Digital Media and the B.Sc. Multimedia, Mobile and Web Development run by the Department of Computer Science. She is also convener of the Maynooth University Digital Arts and Humanities Research Cluster. Dr. Naji is a member of the international editorial review board of the International Journal of Game-Based Learning (IJGBL) and a recipient of a prestigious Fulbright TechImpact award.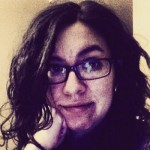 Élika Ortega is a postdoctoral researcher at the Institute for Digital Research in the Humanities at the University of Kansas. Her work on e-lit is varied. She recently started A Handbook of E-Lit Reading, an archive of instructions to read electronic literature works, and created two Twitter bots based on the work of the Mexican artist, theorist, and poet Ulises Carrión (1941-1989): @BotCarrion and @UC_Poesias_Bot. With Alex Saum-Pascual she led and co-curated No Legacy || Literatura electrónica (UC Berkeley, 2016). Élika is currently working on her first monograph Textual Environments and will join Northeastern University as an assistant professor in July.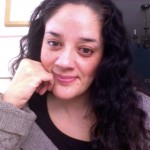 Mia Zamora, Ph.D. is Associate Professor of English, Director of the MA in Writing Studies, and Director of the National Writing Project site at Kean University (KUWP).  Dr. Zamora is a scholar of Electronic Literature and a digital humanist. She writes about how digital technologies are transforming learning in the 21st century. A prolific writer & scholar, Dr. Zamora has won the Kean University Presidential Excellence Award for Teaching, she is a Fulbright scholar, she is a featured blogger for the Digital Media & Learning Research Hub, and she is a past President of the New Jersey College English Association.