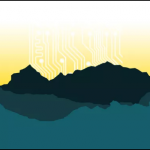 ELO 2016 at University of Victoria, Victoria, Canada
http://elo2016.com
#ELO16, #DHSI2016
Over 190 participants have arrived from around the world to Victoria, Canada for the 2016 international conference of the Electronic Literature Organization now underway, Â the largest ELO conference to date.
This year, the conference runs between two weeks of the Digital Humanities Summer Institute (DHSI2016),  specifically its e-lit seminars.  Participants of DHSI are encouraged to join the conference for the weekend or with a special discounted day-pass.  This cohabitation of the events has led to one of the largest gatherings around electronic literature ever.
ELO 2016 offers a conference and a festival, featuring panels, workshops, artists talks, performances, screenings, sound installations, and an exhibition.  The conference is also showcasing the winners of the 4Humanities "Shout Out for the Humanities" contest.
Participants will have the opportunity to interact with artists and scholars, and discuss ELO itself at our town hall event. Also, during Saturday night's banquet, the 2016 ELO Prize will be awarded, with the N. Katherine Hayles award given to a scholarly work and the Robert Coover Award going to a creative work produced in the past 18 months.
If you cannot join us in person, join us online at the website, on Twitter, or on Facebook. You can also hear artifacts from previous ELO events on radioELO. Â Whether here in Victoria or somewhere in cyberspace, you can feel the buzz of this weekend's conference as literature becomes electrified.