September 2, 2014 in ELO, Summer eReading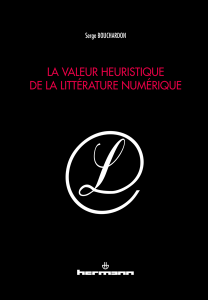 Even as some of us return to our studies, our Summer eReading continues with this French work of scholarship by Serge Bouchardon: La valeur heuristique de la littérature numérique.
Based in Paris, Bouchardon has been a long time friend of ELO. In addition to his critical work, his creative works have been celebrated at a variety of ELO events including the recent New Media Gallery in Milwaukee.