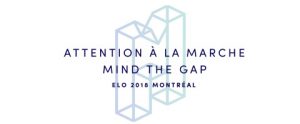 http://bit.ly/indigenouselit
August 14, 2018 UQAM
For Immediate Release
Montreal, Aug 13, 2018 – Indigenous storytelling and experimental new media will take center stage at this year's conference of the Electronic Literature Organization in Montreal when Jason Edward Lewis and Skawennati present the opening keynote "Mod Cyberspace, Mod the World!" on Tuesday at 11:30am at L'Université du Québec à  Montréal (UQAM). Skawennati and Lewis ask what does indegnous new media storytelling look like?
Skawennati and Jason Edward Lewis present their experience as co-directors of the Skins workshops on Aboriginal Storytelling and Digital Media, through which Indigenous youth across Turtle Island have been taught how to make both video games and machinima. Skawennati will explain how and why she adopted the internet as her homebase, touching upon early projects such as CyberPowWow and Imagining Indians in the 25th Century and showing excerpts from TimeTravellerâ"¢ and She Falls For Ages.
"The work we have been doing over the last two decades has been aimed at diversifying the kinds of stories we tell, and how they are told," explained Lewis.
Skawennati asked, "When you think of an Aboriginal person, what do you see in your mind's eye? A sepia-toned photograph of a dark-skinned man wearing feathers and buckskin, carrying a tomahawk? Or what about a vibrantly coloured video clip of a dark-skinned man wearing a Starfleet uniform and carrying a tricorder? What about a tan man jetpacking down the flyway, lit by brilliant billboards, seamless nd seemingly endless? Jason and I want to see what Native people look like in the future. We want to visualize it so that, together, with other artists, with youth, and with you, we can make it real."
With Cherokee, Hawaiian, and Samoan heritage,, Lewis is the Concordia University Research Chair in Computational Media and the Indigenous Future Imaginary as well as Professor of Computation Arts at Concordia University, Montreal. Born in Kahnawake Mohawk Territory, Skawennati is a new media artist. Lewis and Skawennati coordinate Aboriginal Territories in Cyberspace (AbTeC) (http://www.abtec.org/), a research network of artists, academics and technologists investigating, creating and critiquing Indigenous virtual environments.
Lewis asked, "What does it mean to be Onkwehonwe? What does it mean to be kanaka maoli? What does it mean to be a Real Human Being? That is the questions we are asking. What did it mean to our ancestors? What does it mean to us today? What stories are we writing now that will still be told seven generations hence? We are writing the stories now that will define ourselves in the future."
The conference Attention à la marche / Mind the Gap, this bilingual event will focus on the unique dynamics of electronic literature research in Quebec with an eye toward innovations from around the world.
The Canada Research Chair in Digital Arts and Literature, NT2, Laboratoire de recherche sur les oeuvres hypermédiatiques, the Electronic Literature Organization (ELO) and the Consulate General of France welcome more than 300 digital artists and researchers from some thirty countries at the Université du Québec à Montréal campus from August 13 to 17, 2018.
The conference has three components: an academic conference, an exhibition and a festival. The exhibition will be presented at the Centre de design of UQAM and includes 56 works of digital art by local and international artists. During the festival, 15 artists will offer multimedia performances in three Montreal cultural halls: the Eastern Bloc artists' centre, Concordia University's Black Box exhibition hall; and the Écomusée du fier monde.
The Electronic Literature Organization, or ELO, is A 501(c)(3) non­profit organization composed of an international community that includes writers, artists, teachers, scholars, and developers. The Organization's focus is new literary forms that are made to be read on digital systems, including smartphones, Web browsers, and networked computers. ELO is an international organization of artists and scholars, currently based at Washington State University-Vancouver.
The event is August 14th L'Université du Québec à  Montréal (UQAM) at 11:30-12:30 in Pavillon J.-A. DeSève room DS-R510.
For more information or to make a reservation please contact:
Skawennati:
skawennati@gmail.com
Jason Lewis
jason.lewis@concordia.ca
ARIANE SAVOIE
(514) 947-6763
elo2018mtl@gmail.com       http://nt2.uqam.ca/       https://eliterature.org/